Empower Personal Fitness Studio
---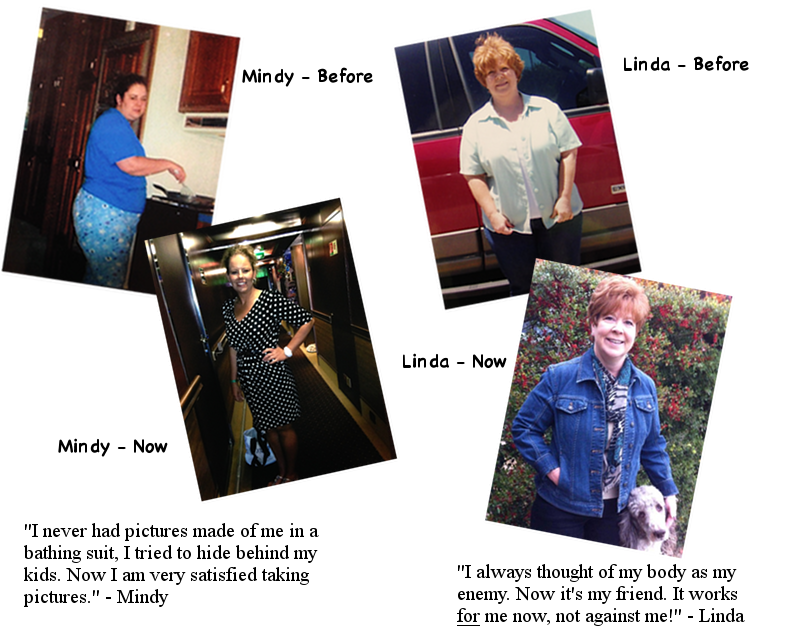 These are some of our satisfied clients. We can get these results for you too!
---
Offering Personal Training, Weight Loss, Women's Bootcamp, and More to Granbury Texas and Surrounding Areas.
---
Are You Fat Loss Resistant?
---
6-Week Mind Body Transformation
Make 2015 YOUR year… the year you make that transformation from who you've always wanted to be to who you ARE!
  Beginning January 19, we are embarking on a revolutionary journey of true change, called the 6-Week Mind Body Transformation. This is an inspiring program that combines exercise, eating better, and developing a mindset for lifelong success. While most exercise programs focus only on the physical, we go further, incorporating the real change-factor… the mind.
  You'll get a trainer-designed step-by-step workout program, a weekly bonus group workout, weekly nutrition challenges, and a weekly personal coaching workshop that will teach you how to unleash the unstoppable force within you that can achieve anything!
  For only $197, you'll have the tools to make 2015 the year you finally take control. No excuses. No looking back. Just you and a select group of others, creating a life of conscious design. Finally, living the way you were intended.
   The workshops will be Tuesday evenings from 6:00 – 7:00 p.m. The bonus group workouts will be Friday evenings from 5:30 – 6:30 p.m. The cost is minimal so those who are ready for real change can achieve it. All that's left is your desire to make this YOUR year.
Click the button below to begin your Transformation!
---

Wanna workout on your own, at your convenience, at your pace… but with a trainer-written, butt-kickin', totally effective workout?
Jiffy-FIT is the next evolution in fitness – a fusion of personal training, group training, cross training, and goal-oriented training. 
---
At Empower Personal Fitness Studio, our goal is to reignite your natural love affair with movement. We'll help you rediscover your craving for the freedom that a strong, healthy body can bring. Together, we'll realign your inner self and your outer self, so that your body more accurately reflects the person you are inside.
Whether you want to tighten up a body that's already fairly fit, or eliminate the physical and emotional squishiness from years of inactivity, or cast off a 40-pound buffer between you and the rest of the world, let us be your guide, your confidant, your push forward, and your soft landing on what will most certainly be an extraordinary ride.
Our mission is simple – to empower you to live life on purpose. That is why we train, why we provide nutrition counseling, why we lead Small Group Personal Training… to prove to people like you, individually or in a group, that life is so much sweeter when you take control, when you're confident enough to participate.
Our training and programs are about direction, discipline, love, and respect. And they're open to you, no matter who you are, what choices you've made, what peaks you've climbed or dead ends you've found. You are here, now. And there is a reason for that.