Empower Personal Fitness Studio
---
We will design exactly the right program for you.
---
Personal Training
The personal training experience at Empower Personal Fitness Studio is far above any training you'll get elsewhere.
Our trainers are certified professionals who not only deliver an effective, results-oriented workout based on your goals, but also do it in a way that makes workouts fun.
Each training session (either 55-minutes or 30-minutes), in this private studio, includes cardio, strength, functional,
core, and flexibility training. Even though you'll work with one primary trainer, we approach each client as a team, all looking out for his/her best interest.
In doing so, we have created a non-competitive, encouraging environment where clients are free to switch trainers if they desire. Training is paid monthly, based on the number of sessions per week you desire.
---
Small Group Training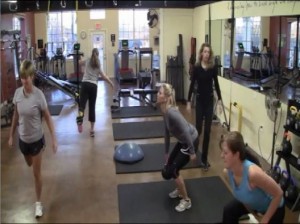 Benefits of personal training at a fraction of the cost
Monthly weight, body fat, and circumference measurements, goal setting, and accountability
Fun, intimate group dynamic that adds to the accountability and support provided by your trainer
Dynamic, never-the-same workouts that can be modified by the trainer for individual needs
Super-set, circuit and challenge-based workouts to keep each workout fresh
Full-time access to your trainer via email and text for questions regarding exercise and diet. At-home and travel workouts written specifically for you.
If you can't make a specified workout, you have the privilege to "subbing" in any other group with any trainer, based on space available. This way you can fit your workouts around your life and never have to miss out.
Groups assembled based on similar ability levels and goals. Unlike large group workouts, like boot camps or group ex, you won't be held back or feel pushed by the disparate abilities that always accompany big groups. Your small group will be just right for you!
Have a friend and want to start your own small group? Let us know, we can start a small group around your schedule.
Current Groups
| Intensity | Monday | Tuesday | Wednesday | Thursday | Friday | Coached By: |
| --- | --- | --- | --- | --- | --- | --- |
| Mod/High | 5:30 – 6:30 am | 5:30 – 6:30 am | | 5:30 – 6:30 am | | Shelby |
| High | 7:30 – 8:30 am | | 7:30 – 8:30 am | | 7:30 – 8:30 am | Shelby |
| Mod/High | | 8:30 – 9:30 am | | 8:30 – 9:30 am | | Shelby |
| Mod/High | 8:30 – 9:30 am | | 8:30 – 9:30 am | | 8:30 – 9:30 am | Shelby |
| Mod/High | 8:30 – 9:30 am | | 8:30 – 9:30 am | | 8:30 – 9:30 am | Louis |
| Mod/High | 5:30 – 6:30 pm | | 5:30 – 6:30 pm | | | Louis |
Contact us for Small Group Training availability and pricing (prices vary by trainer).
---
Return To Mobility
Your body was designed to move. Just like a dog or child at play, our bodies crave movement. And motion is an essential natural resource. It makes us strong, active, intelligent, and healthy. It renews and is renewable.
Many people today, due to inactivity and repetitive motions or positions (like sitting at a computer, sitting behind the steering wheel, sitting in front of the TV), have a physical deviation that can be improved by corrective exercise. Unless that deviation in a person's movement pattern is fixed, it will begin to wear down joints or cause other injuries. Many ankle, knee, hip, and lower back problems are caused by repeated wrong movements that are a compensation for some other problem.
Lower back pain is a prime example. Lower back pain is a condition that eight out of 10 Americans will experience at some point. And the cost is measured in more than just pain: Medical treatment of back pain is estimated to cost $25 billion annually, according to Duke University researchers. Much of back pain suffered by Americans, however, can be linked back to tight hamstrings and underdeveloped core muscles. Imagine letting your muscles get doughy, soft, and short from sitting all day, and then suddenly demanding of your body the ability to lift groceries into your SUV, clean your bathtub, or play of game of golf. It's not difficult to see how that can wrench your back. Even the G-forces from sitting motionless, using less than optimal posture, can wreak havoc on your back.
Empower Personal Fitness Studio is ready to help you move more freely and with less pain, by implementing a corrective exercise program for you.
---
Jiffy-FIT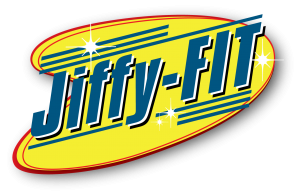 Jiffy-FIT is the next evolution in fitness – a fusion of personal training, group training, cross training, and goal-oriented training… all in an individualized workout at an affordable price for any budget.
---
For more information, call (817) 776-8220 for your free, no obligation consultation, and health assessment or email at info@empowerfitnessstudio.com.